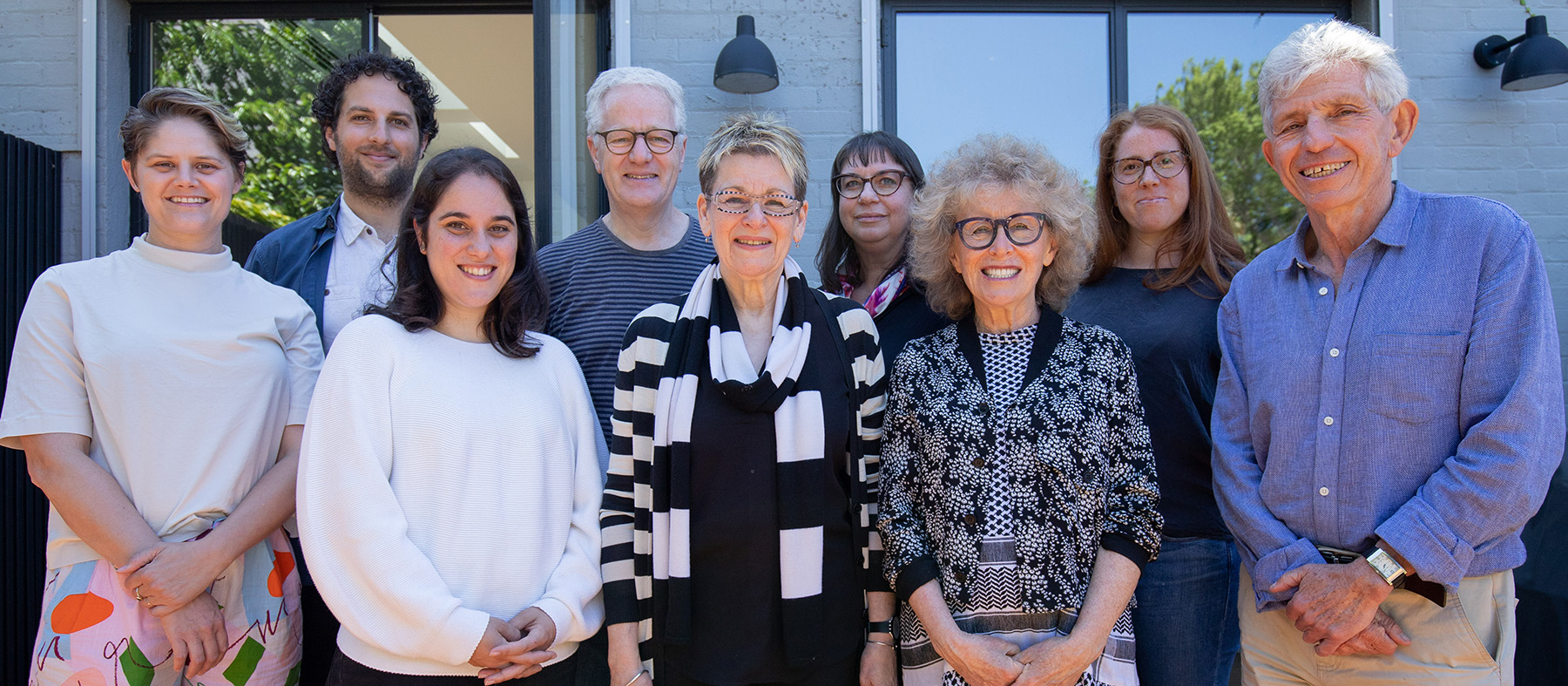 Supporters of the New Israel Fund know us for our consistent efforts to help Israel realise the values of its Declaration of Independence, as a democracy that strives for equality for all its citizens.
In recent times we have seen some signs of hope and some concerning challenges in Israel. We saw the first changes in Israeli political leadership in 12 years, but equally we have witnessed the eruption of violence between Jews and Palestinians, the increasing tensions between religious and non-religious Jews in Israel and the continuing socio-economic difficulties of the pandemic.
Whatever the situation, our presence on the ground in Israel is more important than ever, and Australian supporters of NIF should feel proud to be making an impact like never before.
Particularly important was the funding of a series of quick response, strategic grants to shared society projects which secured Jewish-Arab partnership in the wake of inter-community violence in May 2021. NIF's global efforts established a 1 million shekel fund and supported more than 20 projects to have a tangible, lasting impact to advance shared society.
Locally, we made sure our values were front-and-centre during the worst of the fighting, reflecting not just on the crisis inside Israel, but also the broader conflict which raged in East Jerusalem and Gaza. We reflected your voice as concerned, progressive Australian Jews with our message being featured on the ABC TV and radio, SBS, the Guardian, at News.com.au and in Jewish media to make sure a nuanced and justice-focused perspective was shared with the Australian public.
In 2021 we celebrated 10 years since NIF's establishment in Australia. In that time you have helped us build an extraordinary community of thousands of supporters, donors and allies. Today, NIF is one of the Jewish community's most significant voices on progressive values here and in Israel.
In this annual review we have highlighted for you some of the most important points of impact over the last year, as well as the great strides we've made in the last decade.
I also wish to give my heartfelt thanks to our chair for almost seven years, Ilana Snyder. Under Ilana's leadership, NIF Australia has gone from strength to strength, both in Australia and as part of NIF's worldwide family. Her tireless efforts on behalf of NIF, together with her encouragement of and engagement with our staff, board and donors have left an important legacy.
We are also sad to say goodbye to two board members, Ely Elsass and Melissa Castan. Ely served on the board for five years. Her expertise in marketing and PR were most beneficial to our work. We will also miss Melissa Castan, who has been a member of the board for four years. She has always been willing to listen first before giving advice. Melissa has been a significant contributor across all aspects of our work to bring about a more just and equal Israel.
I thank the members of our board whose commitment to all that we do is invaluable and the members of our Advisory Council who continue to support NIF Australia in significant ways.
Finally, I'm grateful for your continued support and partnership as we look to the next 10 years of NIF Australia - where we will further increase our impact and continue to nurture innovative ways to shape both Israeli society and our own community.
Thanks for all that you do,
Ric Benjamin
Chairperson, New Israel Fund Australia